Manchester Play for Cuba fundraiser raises £600!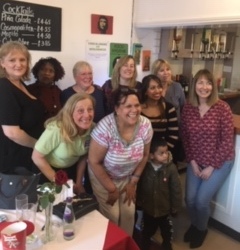 We had a fantastic event on 17 February for the Play for Cuba appeal at El Cuba Libre restaurant in Hyde. We raised over £300, and this was matched by the restaurant who gave us another £300 from a previous event!
We had some great speakers: Carole Regan and Julie Lamin (NEU), Paula Barker (UNISON) and Leigh Drennan (Labour Party).
All the instruments are now in the process of being itemised and packed ready to be sent off to Cuba from NEU conference. We have had a great response to the appeal in the North West.
Sue Piper